Alfonso is a personal injury lawyer and partner at Lerners Lawyers. He's an avid cyclist, father, husband, and immigrant to Canada with a passion for helping others.
Increase awareness to Alfonso's personal injury practice at Lerners.

Generate referrals and potential clients.

Develop a variety of content for marketing collateral.
"Language to me is like your tools. You can create a story with it."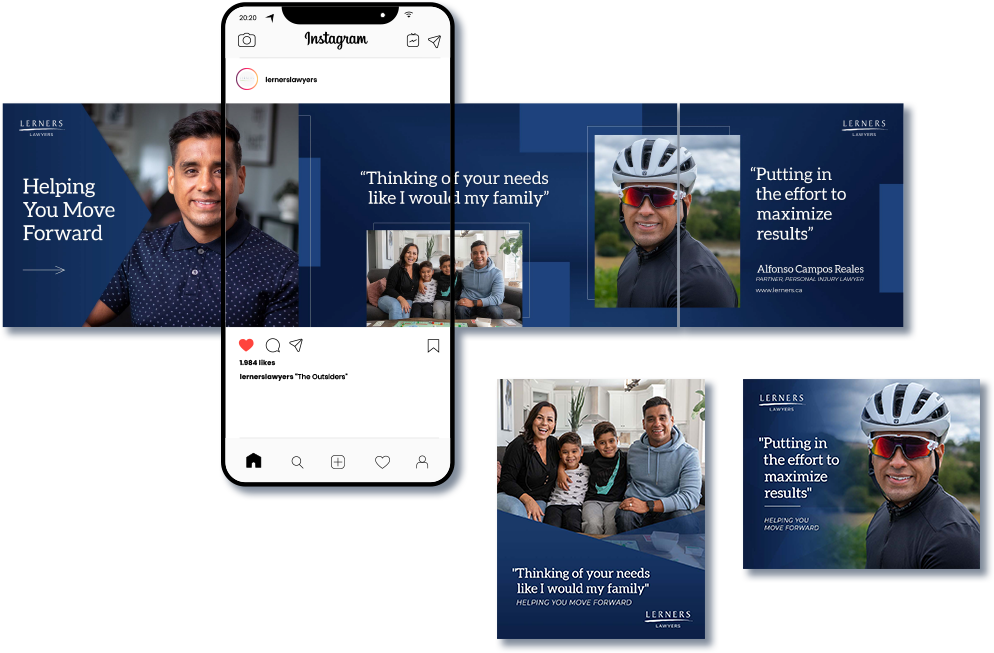 Create a 3-minute documentary-style video that showed Alfonso's own life experiences as an immigrant, his family life and hobbies, while explaining how he connects to his clients.

Create a series of video and photo content pieces to be used for various PPC campaigns and organic content.



Social Media
Content Creation