Client:
Canadian Blood Services
Canadian Blood Services is a not-for-profit organization that connects donors to patients. As Canada's Lifeline, their goal is to build relationships to provide patients with reliable access to safe, high-quality blood, plasma, stem cells, organs and tissues.
Increase awareness about the importance of blood donation over the holidays.

Generate bookings for blood donation appointments with current and new donors.

Thank donors for their generosity.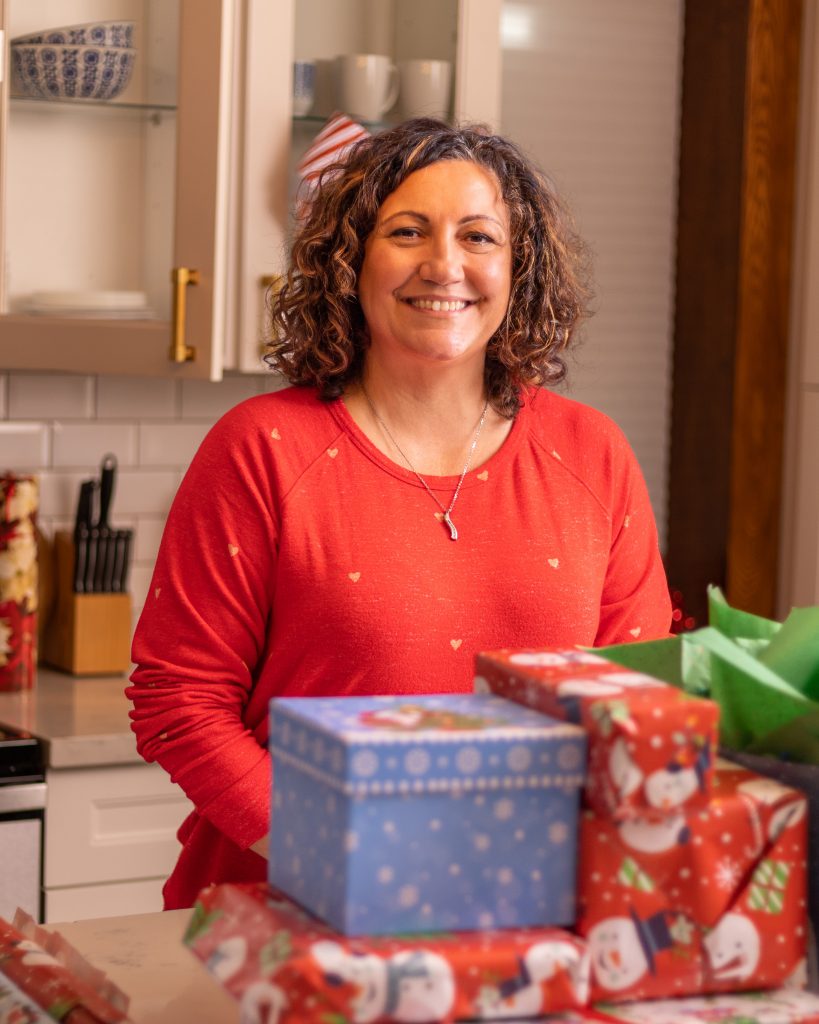 "That's really the gift you're giving people when you donate to Canadian Blood Services, the gift of hope and time with their loved ones."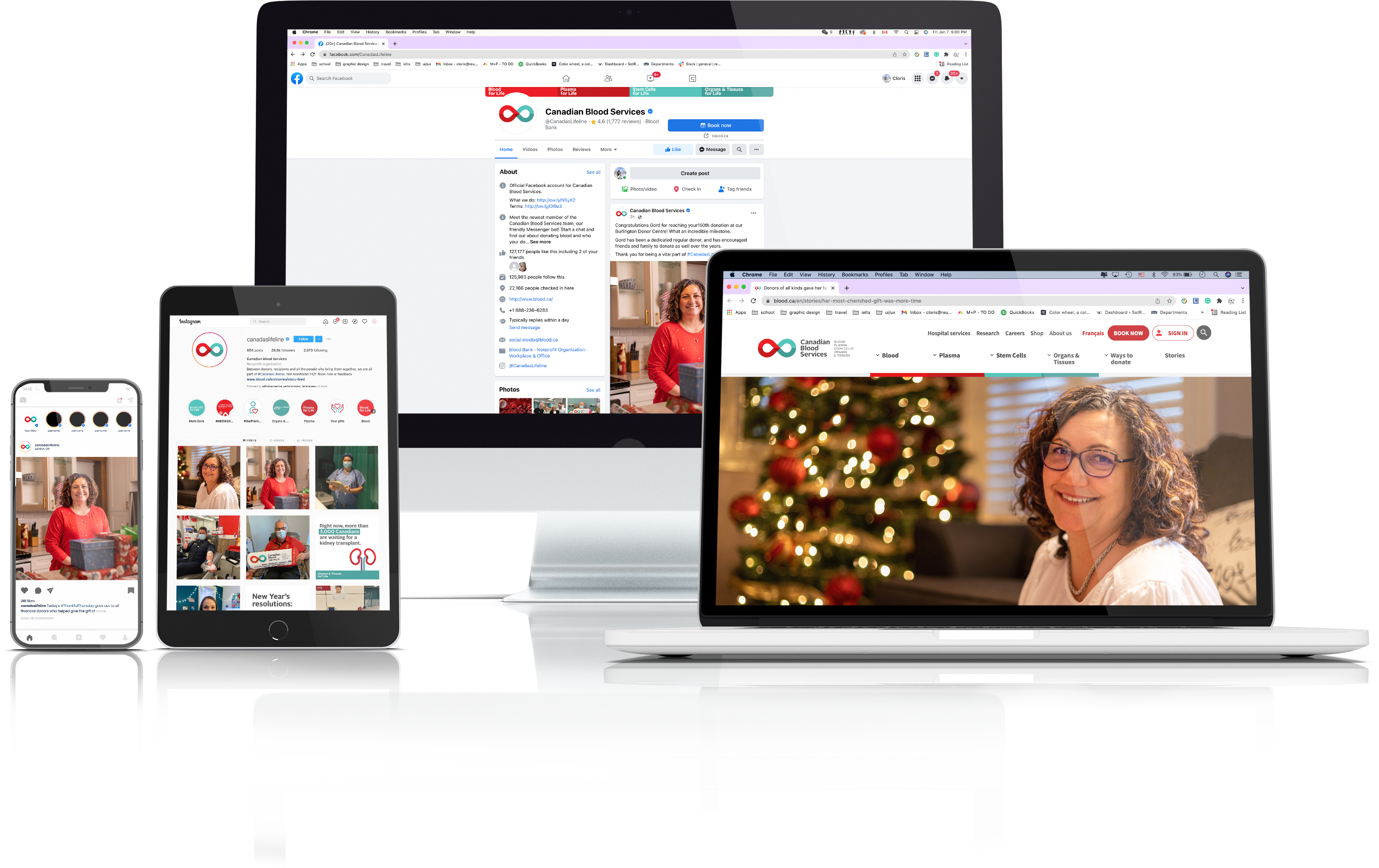 Create a 60 second ad that resonates emotionally with viewers and is based on a real story.

Create a series of video and photo content to be used for PPC campaigns, organic social media content, email campaigns, and landing pages.




Social Media
Content Creation