"Accelerate, Engage & Evolve"
Client:
Western University
The Science's Master of Environment and Sustainability (MES) program is an accelerated professional program offered at Western University. This program allows students to deepen their knowledge and build the professional skills necessary to address some of the most crucial environmental and sustainability challenges our world is facing today. With focuses on climate change, waste reduction and conservation, this 12-month program gives students real work experience to go out in the industry and make a difference. 
Differentiate the MES program at Western to recruit new students that have recently graduated a post-secondary undergraduate degree.

Promote the four main experiential 'benefits' of the program

Use social media as a main form of communication during the COVID-19 pandemic where in-person recruitment opportunities were not available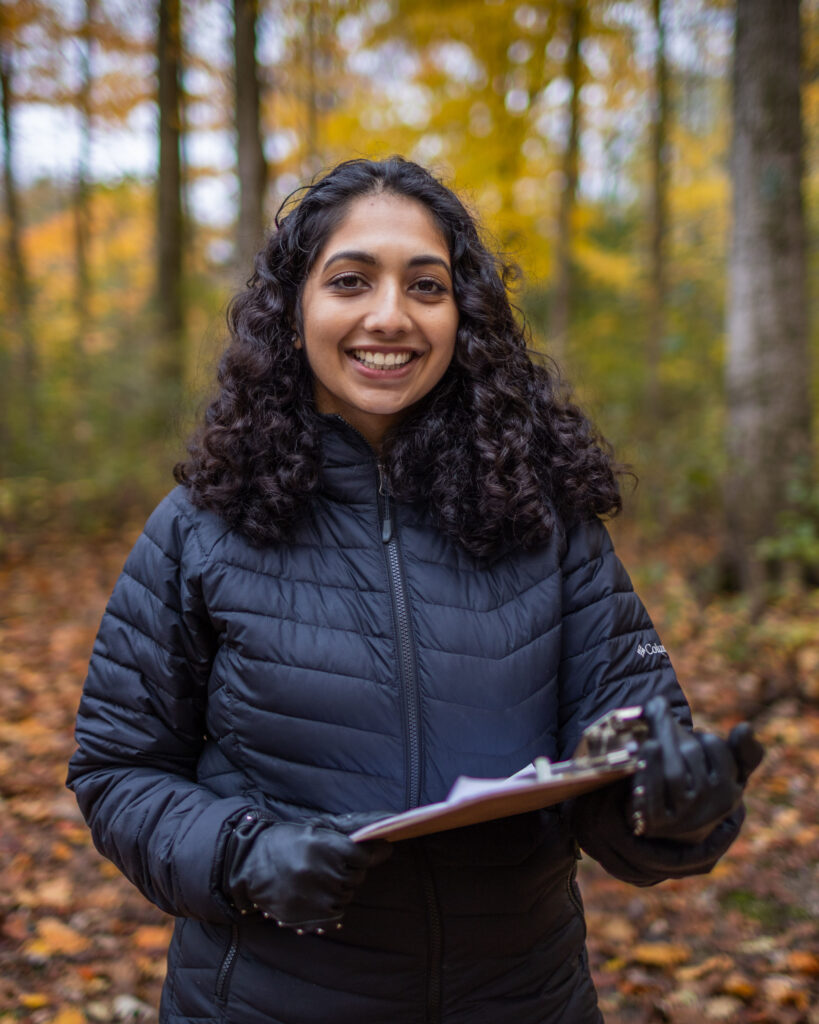 "From passion to career in just one year"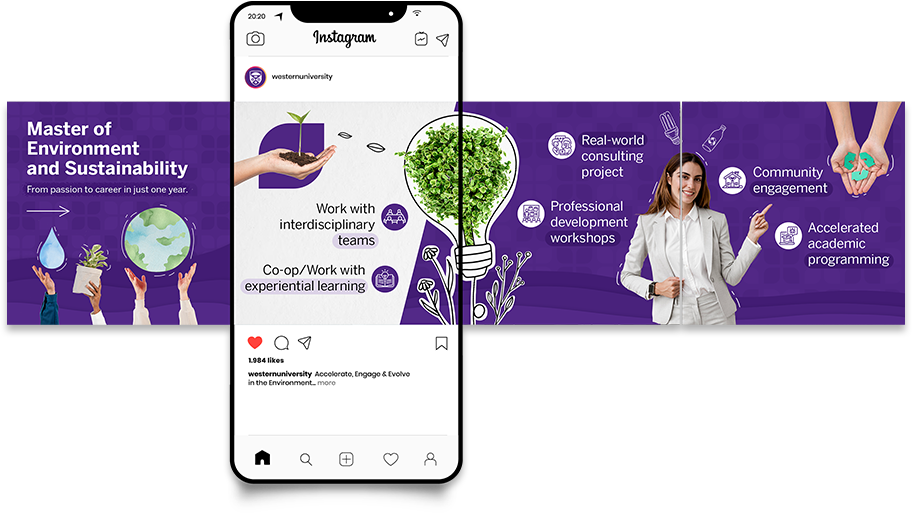 Produce a short recruitment video that focuses on past student experiences in the program. Identifying what they did in the program (ie. placements, conservation field trips), and how the program helped them get into the industry.

Create attention grabbing social media graphics using a combination of real images, eye catching illustrations, and text to identify and promote the four key experiential opportunities in the program to differentiate it amongst other institutions and programs.

Promote program photos and graphics as PPC ads on Facebook and Instagram targeted to reach the intended target audience.



Social Media
Content Creation